While fans are going crazy waiting for J Hus to finally drop his highly anticipated third studio album, the East London rapper announced he's now working on a movie script.  
Advertisement

The "Did You See Me" hitmaker had fans hungry for the follow-up to his U.K. No. 1 album, Big Conspiracy, after teasing the project for tears.  
Although he promised a summer release last month, J Hus surprised his fans Wednesday (Feb. 1), announcing he will spend the next 12 months working on a movie.  
"I wrote a mad movie script," J Hus wrote on his Instagram Story. He didn't mention his upcoming offering but said he plans to take over the U.K. film industry. 
"I'm gonna spend another year putting it together," he added. "Watch the way I take over the uk with this one."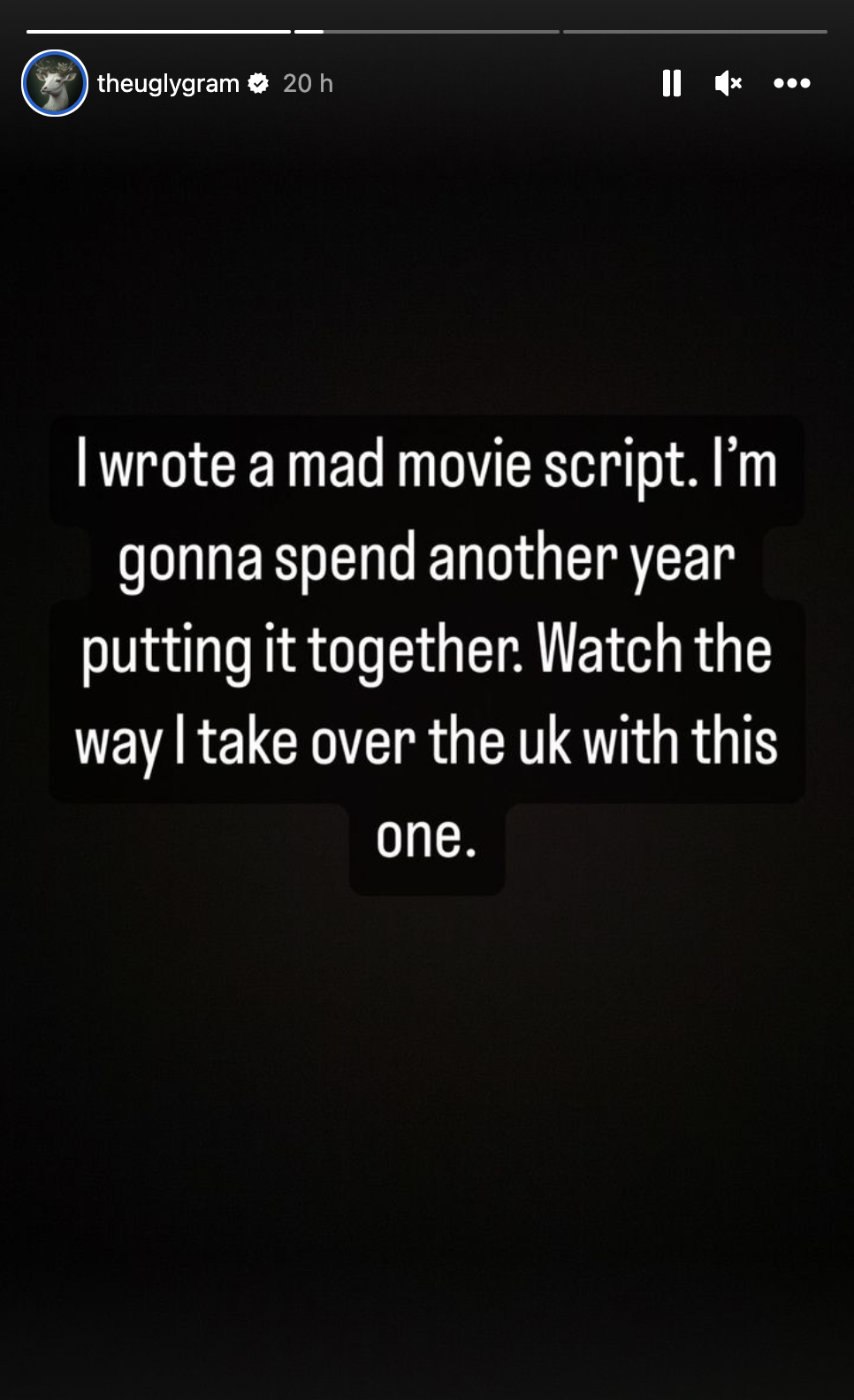 J Hus took to social media last month to tell fans to expect the long-awaited third LP this summer, thanks to the women around him.  
"The women in my life remove the confusion," he wrote on the second day of the year. "They tell me f### the p#### s### & let them have it. Go Insane on dem. KDA. Album out mid year & visuals. I'M BACK!!!" 
However, J Hus has teased the arrival of the project for some time. "I'm back in the studio on March 1," he wrote in 2021, before adding that he's hopeful the record will be ready "by August." 
In January last year, British-Gambian rapper's longtime collaborator JAE5 announced a release date, folding to pressure from fans begging for new music.  
"U know what f### it. Hus album dropping on the 15th of Jan. now u guys know u can free me !!!" he tweeted on Jan. 11.