TAPE LABEL REPORT
The Tape Label Report, January 2023
By
·
February 02, 2023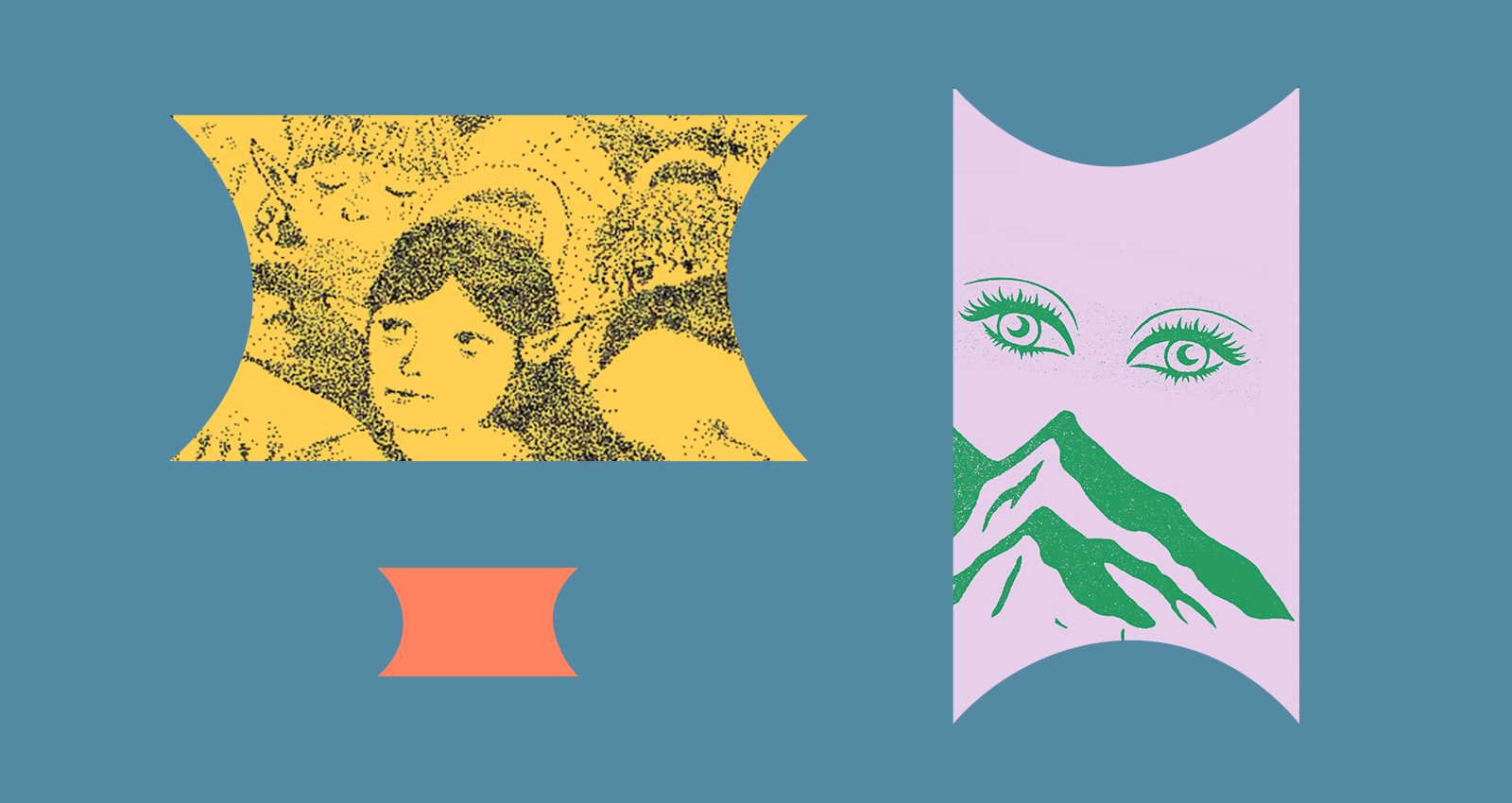 Welcome to The Tape Label Report, where we introduce you to five cassette-focused labels you should know about and highlight key releases from each.
---
Launched at the start of 2022, San Diego's Bratty Dog Tapes had a busy inaugural year, pressing a slew of cassettes by artists representing underground trap music's avant-garde fringes, as well a small handful of reissues by blog rap pioneers like SpaceGhostPurrp and Agoff.
"I feel like releases such as Acid Souljah's Based Boy Billionaire and AGoff's Swag for Sale have a lot of overlap," says Bratty Dog's founder, who prefers to stay anonymous. "If you listen to either of these releases, you can definitely hear the influence, and while I think that it is important to give new artists recognition, it is also important that we recognize their influences and give them their credit too."
Their plans to start a tape label were set in motion with the November 2021 release of Houston rapper Acid Souljah's TYAS 2 mixtape. An avid collector, they hoped that there would be a physical version to order online. When they realized that the drop was strictly digital, they formed Bratty Dog in order to bring the album into the material world, collaborating with Colorado's Forced Resignation Records on their debut release.
"The reason why Bratty Dog Tapes exists today is largely because of Acid Souljah's trust and kindness, as well as Forced Resignation's amazing help," they say. "It's a lot of fun to be able to create stuff that I can put in my own collection. I think cassette tapes have a lot of opportunities to show off my creativity, and it's just nice to have something tangible that I can create."
Since then, Bratty Dog has continued to bring tangibility to a scene that traditionally thrives on the internet. Cloud rap auteur SpaceGhostPurrp's NASA: The Mixtape, originally uploaded to YouTube in 2010 and subsequently passed between blogs and forums like a well-worn Grateful Dead bootleg, now exists on the same magnetic format that Purrp's Memphis hip-hop heroes used to disseminate their own DIY creations. The free-associative plugg'n'b rants on RXK Nephew's GTA House in the Hills II are now preserved for the ages, exclusively on cassette. What a time to be alive.
Release to Start With
Collecting each volume of Louisiana rapper/producer Dani Kiyoko's REAL $TREET RUNNA mixtape duology, this 30-track compilation examines the protean ways in which aesthetics emerge and evolve in online subcultures. The series's first installment, released in 2021, acted as its thesis statement, directly calling attention to the minimalist brilliance of the snap and jerk music of Kiyoko's youth, pairing hypnagogic flows with barely-adorned drums you'd likely find bundled with the demo version of FL Studio. Part 2, unleashed a year later, transformed the initial nostalgia into something new, blending drill, first-wave trap, and the glitchy ethos of contemporary SoundCloud rap into a decade-spanning look at the persistence of memory within underground hip-hop's more online incarnations.
-Jude Noel
---
Candlepin Records might be based out of Boston, but it's hardly a Boston label. Eschewing the local approach nearly entirely, the label's 23 releases feature bands from hubs like Brooklyn and Los Angeles; smaller markets like Chattanooga, Tennessee and Spartanburg, South Carolina; and even includes a trip across the pond to Bristol, UK.
The wide net cast by Candlepin founder Aidan Page has helped him gather together some of the best shoegaze and slowcore groups in his efforts to become what he calls "a modern destination for bands who have that Numero Group sound."
On the sleepier side of the spectrum are Poorly Drawn House and Drafting, both of whom have produced stunning renditions of traditional slowcore. There's also Garb, whose album Stiff As A Feather features a poppier, more cleanly-vocalized version of the genre, sharing elements with some of slowcore's modern torchbearers like Horse Jumper of Love.
Then comes the more belligerent members of the label. Candlepin's heaviest hitters are Belly Up and Lacing, the former bullying your eardrums into submission with coarse, brutalist shoegaze and the latter slipping moments of dream pop into their static and fuzz. In the middle lies the "slow-gazers," a term coined by Page to describe his own band Husbands. This sounds thrives on dramatic shifts, building songs through gentle, lonesome melodies before crashing into a series of guttural riffs.
Despite a strong dedication to this melancholy axis, Candlepin occasionally ventures outside the confines of slowcore; their catalog includes sprinkles of indie folk, ambient, and post-punk. "I'm not opposed to putting out whatever comes through in the submissions as long as it's just crazy good music," says Page.
Release to Start With
Fort Collins, Colorado, band Roseville's Deadfall has a charm that can only be found outside of the major metropolitan areas that dominate much of the alternative music landscape. Imbued with a genuine, lonesome quality, the album's twangy, hushed guitars paired with songwriter Jake Lyon's pensive lyricism drives the listener through declining suburbia, eyes gazing out the passenger-side window as dusk fills in the shadows of the side streets.
-Caleb Peck
---
"Dead Definition isn't a business; it never will be," says Dead Definition co-founder Patrick Glennon. "I'm looking to help build the neurological pathways of a cool and sane community of people in what is otherwise a dark and bleak world."
Since 2016, Dead Definition has aimed to strengthen connections between like-minded artists. The label's unpretentious, inclusionary approach revolves around community, positivity, and love. Curated by Glennon and Chrystine Rayburn, the label's roster rarely sticks to a script, taking a more eclectic approach that reflects the founders' broad musical interests. "There are crystallized interiors of these disparate genres, styles, and traditions that speak to the same human experiences," explains Glennon. "The emotional core is what binds the Dead Definition roster."
The imprint recently relocated to Chicago after six years in Philadelphia, where it became a naturally symbiotic nucleus within the city's highly collaborative DIY community, releasing music by projects such as Sadurn, The Human Fly, and noera. These projects orbit around musician/producer/engineer Heather Jones of So Big Auditory and Ther, whose next tape will be out via Dead Definition later this year. Additionally, the label has put out music by Glaswegian improvisational synth artist Manuka, Seattle post-rock trio Heavy Petting, and Arizona-based drone cellist +++.
At its most collaborative, Dead Definition merges a release with another discipline, a practice at the core of projects like the improvisational collective CabinFever. Helmed by choreographer Elana Jacobs, the project rounded up musicians Evan Anderson, Lia Kohl, Doug Barber, Gavin Price, and Stephan Moore of Evidence for 2019's Respire performance at the MCA in Chicago. The unscripted, ephemeral nature of Respire parallels Glennon's stance on physical media like tapes. "One of the lasting charms that makes physical media an enduring thing is that it's a touchpoint for connecting artists with audience members," he says. "With tapes, you can replicate those relationships outside a corporate setting."
Release to Start With
Doug Barber, Chrystine Rayburn, and Patrick Glennon make up experimental pop trio Big Pal, a project operating at the intersection of all things Dead Definition. "Big Pal is a blend of all my areas of interest," says Glennon. "We do abstract electronic work, synthesizers, lots of guitar work, blends of vocals with vocoders, and a lot of drum machines." Double album Too Empty Cooler I tangles hissing percussion, arpeggiated acoustic guitar, and thick modular synth work. Each member's voice shifts and overlaps between mercurial yet memorable progressions and arrangements, pulling influence from the foggy drone of Emeralds, Fennesz's sweeping electroacoustic material, and early Kraftwerk.
-Patrick Pilch
---
Island House Recordings, started by Tim McManus in 2022 at the behest of his guitar teacher and online friends, is a very young label that has come out of the gate swinging—softly. "I loved music like we all do, but I always felt like I wanted to do more, make something cool that was viable," explains McManus. Although Island House has released only six records so far, it's already positioning itself as an exciting up-and-coming addition to the blooming experimental tape scene. According to McManus, "The label right now is growing at such speed that I'm overwhelmed, but it's exciting."
The label's first release was the debut record from Seawind Of Battery, Clockwatching, an achingly beautiful ambient, pastoral journey not unlike the works of Mark Banning, which sold out almost immediately and was featured on Aquarium Drunkard's best of 2022 year-end list. Other releases range from the winding acoustic drones of The Modern Folk to the warm jazz fusion of Aaron Dooley's Trapped In Purgatory. Island House's most recent release is by David Cedolin, whose Basho-like guitar compositions reflect the beauty and wonder of his rural home.
McManus has no plans to slow down in 2023. "I have a release for every month of the year this year which is crazy to think about," he reveals. Even so, the label remains a small, homemade affair that is "all done out of my apartment, by myself with my wife sometimes helping with writing since she writes for a living."
Release to Start With
With its kosmische-indebted bubbling arpeggios and Tangerine Dream synth drones, Australian artist Hipwell is something of an outlier in the Island House catalog, but retains the throughline that all the label's releases have, which is an immersive calm and beauty. This six-track record envelopes you in sounds that transport you to the artist's Gardenworld.
-Joe Trainor
---
Oxtail Recordings' ever-growing catalog is a bevy of experimental treasures. With releases from artists like more eaze and DEEP LEARNING, at first glance, it might seem like the label skews ambient. But dig a little deeper and you'll find a varied array of sounds; gauzy rock from Maharadja Sweets and Max/MSP sketches from Mike Quigley stand out as examples of the assortment of aural textures the label has backed. By drawing from the important history of tape labels in experimental music, Oxtail has cemented its place as a forward-thinking resource for a community of left-field musicians.
For founder Mike Nigro, an Oxtail endeavor is more tethered to the feeling it evokes than a specific genre. Nigro launched the imprint in 2014 in New York City, but Oxtail wasn't his first foray into the world of music. Since his teenage years, he has diligently booked shows, performed solo material, and self-released CDs. He cites Hausu Mountain and, especially, Tranquility Tapes as examples of imprints that inspire him. Though Oxtail's primary audience remains in the United States, the label is now based in Sydney, Australia, following a move in 2019.
Nigro finds the tangible aspects of running Oxtail rewarding. Tapes are the bread and butter of the label's merch, but Nigro has recently dipped his toes into more eclectic waters with CDs and MiniDiscs. "Of course, I love cassettes, and the majority of releases will still be available on tape, but these days I'm open to a broader range of ideas than before," he says.
Release To Start With
Bastian Void
Topia

Cavernous and warm, Bastian Void's Topia straddles vaporwave and ambient. The 15-track record from Massachusetts artist Joseph Bastardo expands on his signature Midi and vintage synth-driven formula, using a pristine sonic palette to explore structured songwriting. Recorded over years marked by dramatic highs and lows, it draws from a hypothetical digital reality. With eyes closed, one can practically imagine this as a soundtrack to a cartoon set in a dystopian animated suburb; Topia is so inviting and appealing that it almost becomes captivatingly off-putting. From start to finish, it plays like DJ Python channeling Ashra.
-Ted Davis